Wealth Management
Our wealth management services are provided by BMI Funds Management Limited ("BMIF"), which are members of BM Intelligence. As an independent financial advisor, we provide a comprehensive range of financial products form the world's leading bank, financial institutions, insurance companies and fund management firms to meet clients' specific requirements. Our target is to serve global institutional, corporate and individual clients in Hong Kong, and as soon as market opens up, to become the industry pioneer in PRC.
Our Principles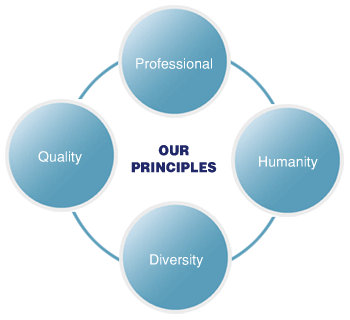 Professional - Our financial advisers are qualified, reliant and impartial.
Humanity - We always ready listen to clients' needs, usher the best products and services for their best interest.
Diversity - We provide a full range of financial services to meet clients' expectation.
Quality - We are dedicated to delivering best-value financial services and multiplying the benefits from wealth creation to living standard improvement.
Scope of Services
Our balanced portfolio covers the following services and products tailored to clients' special needs:
Capital Growth and Accumulation - It includes saving plans, education plans and retirement plans.
Portfolio Management - We manage a progressive growth portfolio by seeking global opportunities from outstanding international investment products.
Tax Planning, Estate Planning and Trusts - We assist clients in tax saving and minimizing, reducing estate duty or inheritance tax liabilities, as well as asset protection and management.
Offshore Financial Arrangements - We provide with high degree of confidentiality, security, asset protection, and tax efficiency.
Risk Management and Insurance Protection - Personal and corporate risk management, insurance protection and general Insurance are offered.
Corporate Strategic Planning and Development - It includes corporate financial services, asset and business valuation, corporate communication, company secretarial and professional translation.
BMI Securities Limited is a professional and reliable financial institution. BMI Securities provide comprehensive service to clients and partners of BMI, in securities trading.
Why BMI Securities?
Save Money More Return
Adequate cash flow is always essential for the rapid changing investment environment. Margin Trading Service can provide you with more flexibility to cater every investment opportunity.
Save Time More Efficient
Internet Trading Service: Provide quick trade panel which is connecting to HKEx Automatic Order Matching and Execution System to make the transactions more efficient.
Trading Service Hotline: Provide a customer service hotline for real-time quote, comprehensive trade orders and check on account balance.
Save Effort More Comfort
Professional team: Setting up with large professional analysis team, we try to provide our customer with first-hand financial news and information, and help them to cater every profitable movement in the stock market.
For further information, please feel free to contact
Ms. Joanne Wong from BMI Funds Management Limited at direct line: (852) 3575 1312/ jwong@bmintelligence.com
Ms. Maggie Tang from BMI Securities Limited at direct line: (852) 3575 1388/ mtang@bmintelligence.com